Nuff Said is excited to collaborate with Michelle De Leon on her upcoming Camylyon series!
Camylyon will be a collection of shorts, chronicling super-heroes in present-day New York City. However, these super-heroes have a special ability, enabling them to change their appearance, gender, and ethnicity. The series will be a promising exploration of identity, coupled with adventure and romance.
In the near future, Nuff Said will release Camylyon as separate episodes, to be finalized as a novelette by August of 2017.
~*~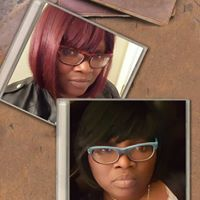 Michelle De Leon is a native of The Bronx whose first three titles were published by Zane via her Simon and Schuster imprint, Strebor Books International. Independently she's published Inspirational fiction, non-fiction and a stage play. From P.S 85 to the City College of New York, De Leon's favorite subject has always been Creative Writing. She is currently honing her skills and preparing to release more super hero stories, romance and screenplays.
mdeleonbooks@aim.com
http://www.heavensscribemedia.com
https://www.inkshares.com/michelle-de-leon